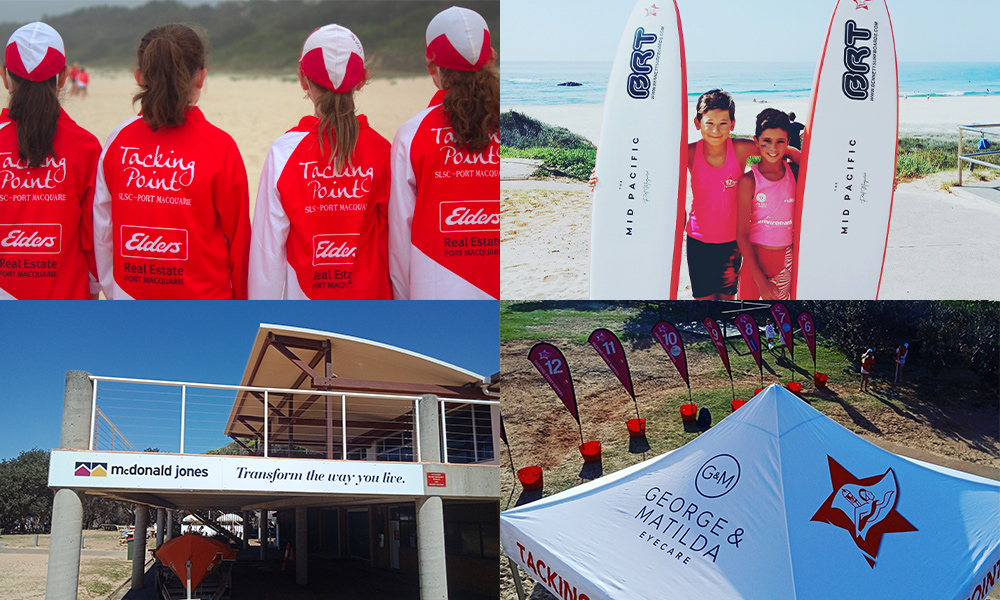 Surf Life Saving is a volunteer activity that relies on sponsorship and fundraising, which is why Tacking Point SLSC is grateful for the support of all our sponsors.
We're always keen to hear from local businesses interested in forming a partnership with the Club.
This is a great opportunity to align yourself with a highly regarded community organisation and show your support of the iconic Australian Surf Life Saving movement.
Sponsorship packages can be tailored to suit your business, so please email admin@tpslsc.com.au to discuss a potential partnership.
Tacking Point SLSC also accepts donations to help purchase and maintain the equipment needed to support our surf life saving commitments on the beach.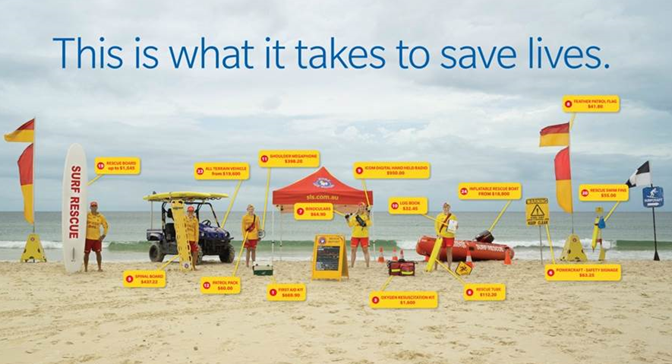 Operating a surf life saving club costs thousands of dollars each year.
Below are indicative amounts for various types of equipment our Club needs to keep the beach safe.
$30 to refill an oxygen cylinder used for resuscitation equipment
$50 for a first aid patrol pack
$120 for a rescue tube
$200 for an oxygen resuscitation kit
$400 for a new first aid kit
$500 for a spinal board
$1,100 for a fibreglass nipper board
$1,500 for a surf rescue board
$18,000 for an Inflatable Rescue Boat (IRB)
$25,000 for an ATV emergency response vehicle