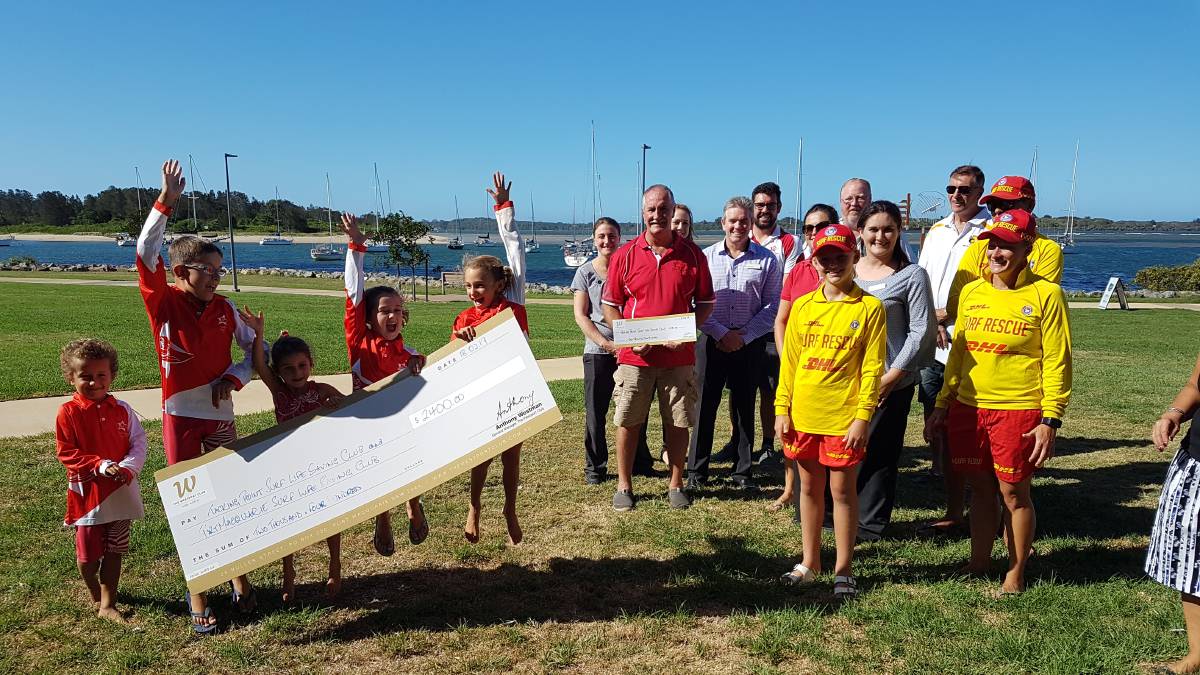 Nippers are jumping for joy at Tacking Point and Port Macquarie Surf Life Saving Clubs with two donations from the Westport Club.
Club representatives were presented with $1,200 from fundraising efforts over Christmas and new year at the Port Central Shopping Centre, as well as a fireworks display on January 11.
Port Macquarie Surf Life Saving Club president Bill Amy said the sponsorship funds would go towards a new rescue board.
"We continually have to update our gear, techniques and equipment change to be the best surf life saving club we can be," he said.
Westport Club community and sports manager Jenny Edmunds said staff were proud to be able to support local surf life saving clubs this summer.
"These donations will support the surf clubs with their purchase of a new surf ski for training purposes and a lifeguard rescue board," she said.
"The Westport Club wishes to thank all those volunteers who work hard on our local beaches to keep us all safe in the water each and every day. This is just some small way that The Westport Club can support our local surf clubs to continue their vital work in the community".
Tacking Point Surf Life Saving Club president Mick Lang said the funds raised through Westport Club's Community Grants Program were greatly appreciated.
"The funds are already going to a rescue board for patrols, we are always looking to update our rescue equipment for quicker response times," he said.